About Business Network
Every line of code matters
Utilizing modern programming languages as our platform, we refine, design & build digital products for startups & established businesses.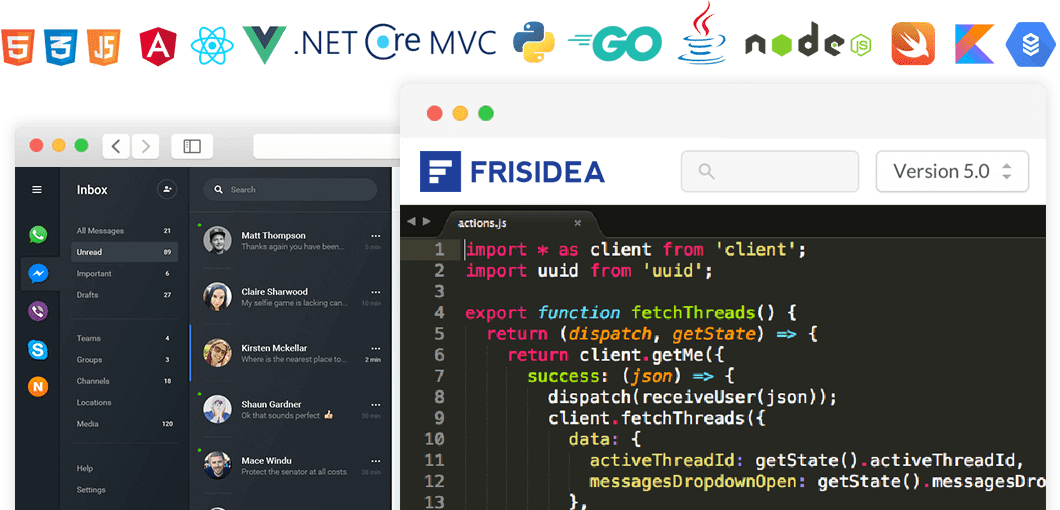 Bring ideas to life with Frisidea
Frisidea is the enterprise technology partner of choice for software development, delivering a broad range of web, mobile, and desktop controls coupled with a service-oriented approach throughout the entire application life cycle.
The right partner in every stage of the technology development
Design and build stunning and usable apps for web and mobile.

Build product for new startup or established business.

A group of highly skilled developers specializing in agile development methodology.

Focus on e-commerce

Fintech and business enterprise utilizing modern programming languages as our platform.